CBAsia 2015 Bangkok Workshop on Renewable Energy
On October 26-27, 2015, leading practitioners of consensus building and other participatory processes from the Asia-Pacific region had a successful workshop at the King Prajadhipok's Institute (KPI) in Bangkok, Thailand. It was hosted by KPI's Office of Promoting Politics of the People.
The Bangkok workshop started by visiting Sunny Bangchak Solar Powerplant in Ayutthaya Province. The 38 MW capacity power plant is developed by a subsidiary of Bangchak Petroleum and started its operation in 2012. Now the company operates eight industrial-scale solar power plants in Thailand. We have learned about the importance of maintaining a good relationship with neighbors in operating oil refineries.
We then came back to Bangkok and first discussed the challenges we are dealing with in adopting consensual approaches to public policy decision-making. We focused on three categories of issues: 1) challenges in the urban planning and environmental policy context, 2) challenges in creating a trust in the process, and 3) challenges in educating mediation particularly in the law school context.
On the second day, we were briefed by Thai professors, Professor Praipol Koomsup (Thammasat University) and Professor Chatchawan Chaichana (Chiangmai University), about the current status of renewable energy development in Thailand. Following the lectures, we discussed practical ways of persuading an imaginary project sponsor for a biogas power plant who is skeptical about the need for consensus building processes. This brainstorming session produced a list of practical ideas for dealing with such skeptics.
Its afternoon was devoted to a training session for Thai government officials and KPI staff members on consensus building processes. In the plenary session, six panelists, Vanchai Vatanasapt, Supanat Permpoonwiwat, Peter Adler, Barbara Sharp, Boyd Fuller, and Masa Matsuura discussed kinds of challenges they have been struggling with. The group was divided into four working groups on specific topics suggested by the Thai participants.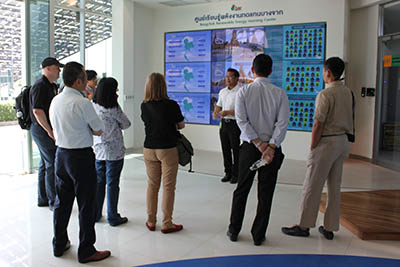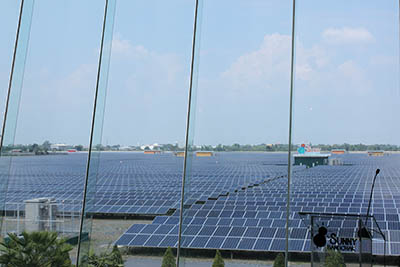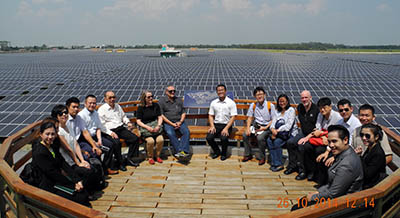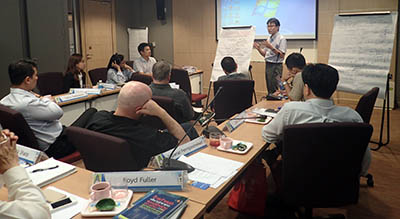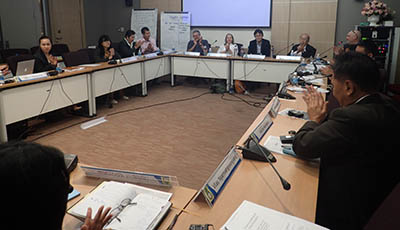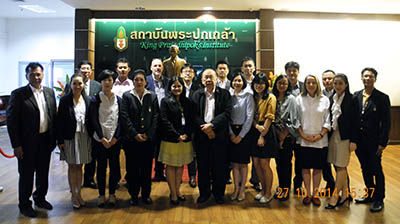 The 2015-2016 workshop series is supported by: